5 tags
7 tags
Tonight at The Trash Bar #LiveInNYCTour
Tonight, Sunday, April 14, 2013, is show #2 of the Melissa Czarnik x JoBee Project New York City Tour.  We will be performing at the Trash Bar, 256 Grand Street, Brooklyn (Between Driggs & Roebling), 10pm, $7 cover! Here's the line-up: 10pm: Melissa Czarnik with Eric Mire (keys/loop pedal) & Meredith Butterworth (djembe) 11pm: Pictures of the Sun 12am: JoBee Project Event...
2 tags
4 tags
2 tags
15 tags
1 tag
9 tags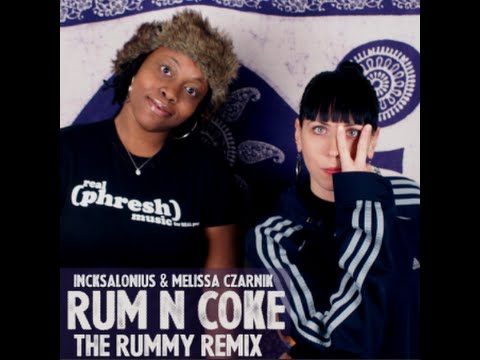 2 tags
"I just continued to be present at different people's births, and I started..."
– Erykah Badu, R&B star/midwife in training, in an interview this week about her seriously inspiring life and work. (via tinyluckygenius)
2 tags
1 tag
1 tag
3 tags
3 tags
7 tags
Special Gift Package! →
Order NON MERCI today and it ships tomorrow! ;)   WHAT YOU GET! - Non Merci - New stickers - Postcard - Extra special secret goody prize It's always a great feeling to support independent artists… So, indulge yourself! SHOP HERE! And thanks always for your support. Love, MC
4 tags
3 tags
Mikigold et Fatoosan 100 % Female Mix →
taroneledopeemcee: CLIQUER SUR LE TITRE Dope !!! This guest mix by dj's mikigold and fatoosan from Belgian hip hop collective 'Supafly' is a special one for the ladies. Well, scratch that, it's actually for everyone who appreciates skilled female emcees. An hour-long mix with a focus on hip hop's 'femme fatales'.  Mikigold & Fatoosan: "We have been following the people of The Find...
7 tags
4 tags
innerear: Melissa Czarnik - Raspberry Jesus -...
1 tag
Watch
compactmusic: This mix is our BIG UP to all the wonderful female emcees who brought/bring a positive message to the hip hop culture!" Featuring Melodee, Lady Paradox, Dajla, Ana Tijoux, Georgia Anne Muldrow, Melissa Czarnik, Jean Grae & More
1 tag
2 tags